Mike:
Here are the two pictures I took.
First is of the "mini-topper" -- as you can see, it is the same width as the pontoon:
This is just the side of the pontoon. I won't say for sure that it is 6' versus 8'. Would like to go back and remeasure and am kicking myself for not taking a picture of the old topper but knee was really po'd by then as I climbed up inside the thing. First step was a killer. May try and go back tomorrow or Monday if schedule works out and look at the old top. Anyway, here is the other picture: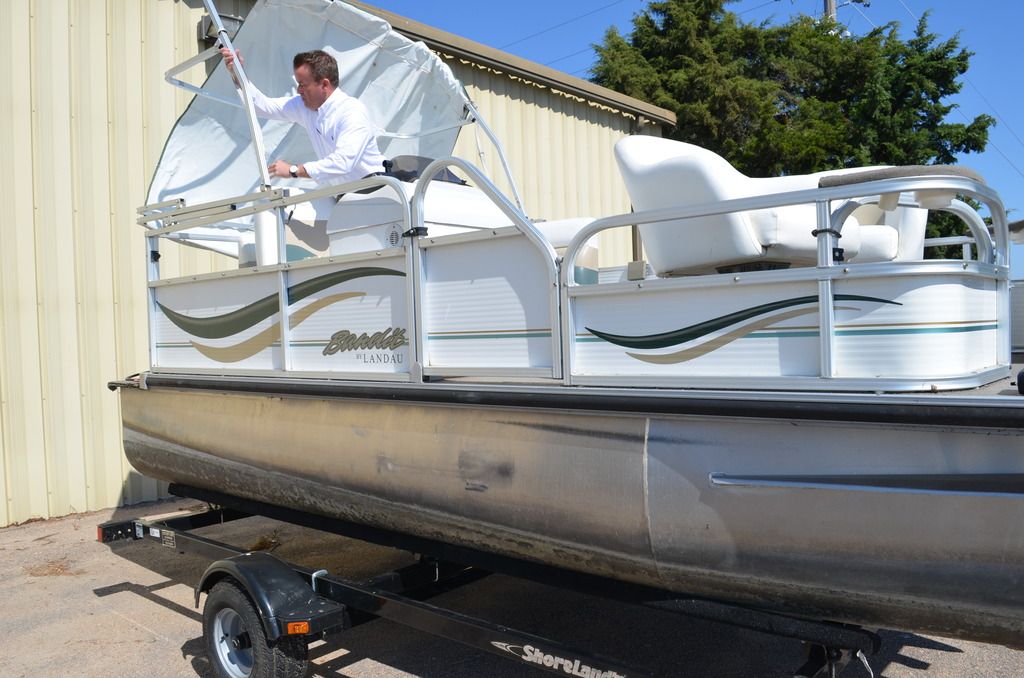 Any pricing advice you can give me would be greatly appreciated. Don't want to bid too high but want to get a price that is fair to me as well.
Thanks!
Virginia